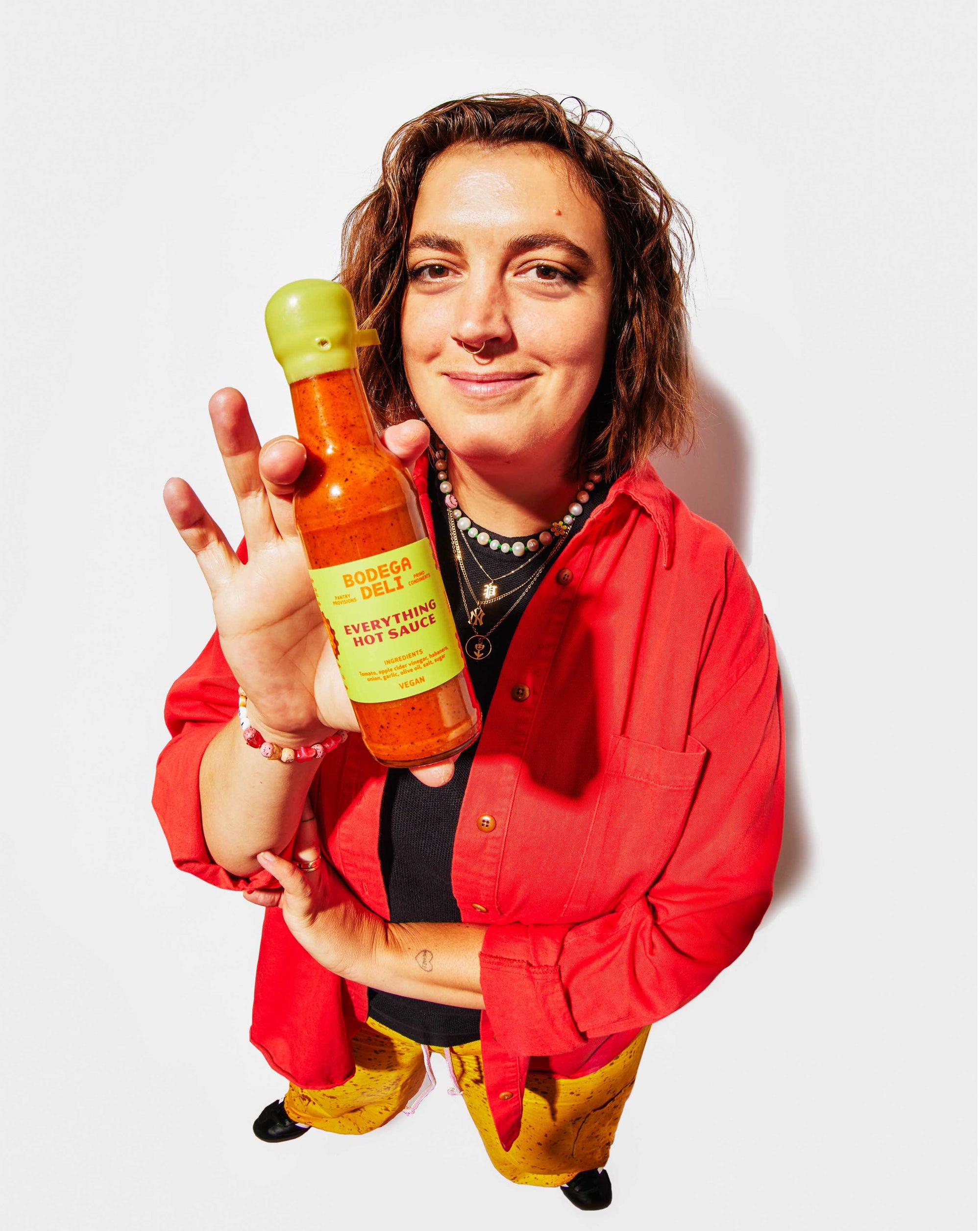 ABOUT US
Everyone knows someone who has a burning, creative idea they've put off for years. Well, for me that was Bodega Deli. I thought about putting a product line together for 10 years, and in 2020 during the most trecherous hours of the COVID-19 pandemic, it all finally came together. 
When COVID-19 hit New York City, I had already worked in restaurants like Mission Chinese Food and Roberta's Pizza. But all of that came to a halt when lockdown hit. I had to pack up and head back home to South Australia, where I quarantined briefly. Then I headed to my home since 2009 — Melbourne — just in time for the second wave lockdown. I was used to working more than 70 hours a week, so this much downtime drove me absolutely crazy. The hospitality scene was looking grim and with everything feeling so stagnant, I decided it was time to pursue that dream I had put on hold. I started my own product line.
In none other than my second pair of iso trackies, I started experimenting. And it wasn't long before my home was filled with earthy aromas, the zing of chilli, the crackle of bubbling hot oil and countless batches of butter chicken. As I cooked, tasted, and tested I realized that as passionate as I am about spice, what I really wanted to create was a pantry line that could help anyone cook and create these dishes with ease. That's how Bodega Deli was born.
Bodega Deli is a culmination of passion, experience, and cultures. It's a love letter to all the cafes and restaurants I worked in across Melbourne from Movida and Wide Open Road to Sevens Seeds and my own cafe — Tomboy — which I opened back in 2012. It's an ode to the exhilarating rush of working in New York and the subsequent comfort I found in corner delis in Brooklyn at 2AM. Most of all, it's a reminder that food isn't just about eating something delicious, it's meant to be shared. So let's do it together. Let's get a little saucy.